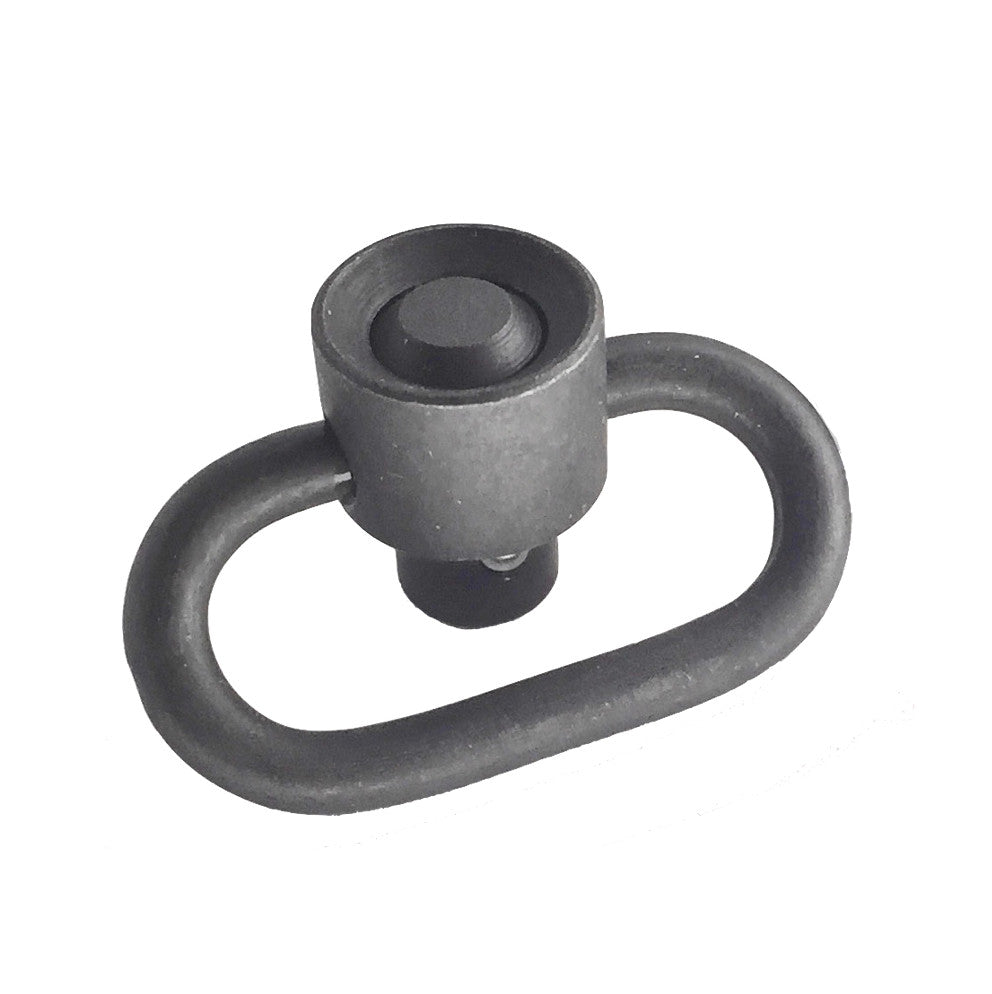 STI Sling Swivel for 1.25 Inch or Smaller Rifle Sling - Recessed Push Button Quick Detach QD - HEAVY DUTY MIL SPEC with Manganese Phosphate Coating
Regular price $ 16.90 $ 16.90 Sale
Sling swivel perfection RIGHT HERE.
When you want "better than Mil-Spec" tolerances, and super smart engineering.  You can install it and then not worry about accidental drops.
The plunger is recessed and flush mounted... so the edge of the body is higher than the button.
The swivel loop is stagger set so when the sling QD swivel is bearing weight, the plunger face is completely covered up and inaccessible.
Finally, the whole swivel is given a Manganese Phosphate surface coating treatment, to increase the lubricity of the moving parts and impart corrosion resistance.
Manufactured in The United States